Health insurance for Czech citizens and foreign nationals – how does the Czech healthcare system work?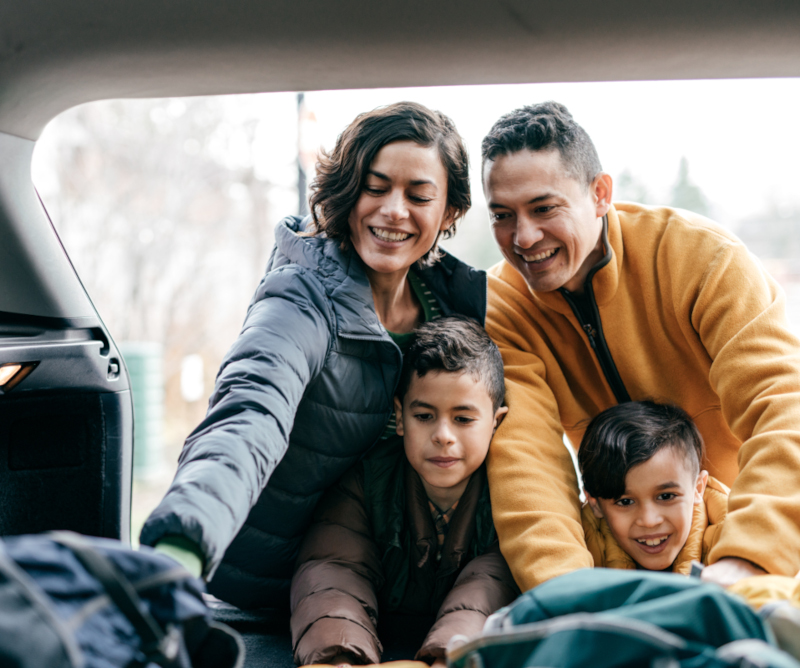 The Czech healthcare system is based on the principle of solidarity. According to the Bismarckian model of health care, it is mandatory for all citizens to pay for health insurance through the funding of health insurance companies. These funds then pay for the health care of patients who need it.
Each health insurance company has its own tariffs, healthcare reimbursement conditions in addition to offering benefit programs beyond the scope of regular care. Healthcare services are provided in hospitals, outpatient clinics of general practitioners, outpatient surgeries of specialists and other health care facilities. Outside working hours, emergency departments operate in hospitals. Most of these facilities are public and publicly funded, but patients still have to pay an extra supplementary fee for some procedures, medicines or services. In addition to public facilities, patients can also use private facilities where healthcare is paid directly by patients (e.g. specialist clinics, but also private general practitioners).

Health insurance for Czech citizens outside the Czech Republic
If you are travelling beyond our borders for a short period of time, it is advisable to take out travel insurance. In EU countries, your usual insurance card is sufficient for emergency healthcare, but by arranging travel insurance you are covered for a wide range of other risks and medical expenses.

More info about travel insurance

Those who go abroad for more than six months do not have to pay health insurance in the Czech Republic. All you have to do is inform your health insurance company before you leave and take out commercial health insurance, or join the public health insurance in your country of residence. After returning to the Czech Republic, it is necessary to register with the insurance company again and prove the length of stay and the aforementioned insurance.

Health insurance for foreigners in the Czech Republic
Health insurance for foreigners depends on which country they come from and how long they plan to stay in the Czech Republic. For stays of no more than 90 days, EU citizens and Swiss citizens can use health care on the basis of the European Health Insurance Card (EHIC). Such an insured person can be treated in healthcare facilities that are financed from public sources. However, this is only for urgent care, and therefore the costs of treatment are not covered automatically. Only upon returning to your home country are you able to claim reimbursement.
Foreign nationals from non-EU countries who plan to visit the Czech Republic for less than 90 days often arrange a so-called basic health insurance for foreigners in the Czech Republic, which covers necessary and urgent care. This insurance can be purchased from PVZP as well as from a number of other insurance companies. It roughly corresponds to the insurance and the scope of care available to an EU citizen with a European health insurance card.
Foreign nationals from non-EU countries with long-term visas over 90 days are obliged to take out comprehensive health insurance with PVZP. The length of this insurance from PVZP is 4 to 60 months and you have access to health care and payment is possible in all health care facilities in the Czech Republic. In addition, with this insurance, you can travel from the Czech Republic throughout the entire Schengen area provided you have medical expense insurance for the Schengen area.
For stays longer than 90 days, it is necessary to join the public health insurance system of the Czech Republic or to arrange commercial health insurance. EU citizens with a permanent residence permit in the Czech Republic or employees with an employment contract for more than three months are entitled to public health insurance. Furthermore, persons doing business in the Czech Republic and also family members of employed and entrepreneurial persons.

Health insurance for non-EU citizens
For foreign nationals who do not come from the EU, the situation is a bit more complicated. The Czech Republic has international agreements with the USA, Japan, Turkey, North Macedonia, Serbia, Montenegro, Albania and Tunisia. Residents of these countries can enter the health insurance system under the same or similar conditions as Europeans.
Foreign nationals from other countries who are employed there can also join the health insurance system, but their family members cannot. They must take out commercial health insurance. Commercial health insurance is also for foreign nationals who do not work here, but are on tourist and other non-profit stays, such as study stays.

Commercial health insurance is comparable to public health insurance in the Czech Republic
PVZP offers insurance for foreigners in three ways, covering the costs of healthcare, including hospitalization, medical procedures, and medicines, throughout the Czech Republic. In the EXCLUSIVE option, it is comparable to the insurance available within the public health system of the Czech Republic. It pays not to risk and to arrange health insurance immediately after arriving in the Czech Republic. We will be happy to help you choose the most suitable option. Get in touch with us online or stop by a branch.
Details about health insurance for foreigners
Amount of health insurance reimbursements by individual insurance companies in 2023
Every employed citizen of the Czech Republic must pay health insurance. It is paid from employees' salaries, self-employed earnings and state contributions. Thanks to this system, it is possible to provide healthcare to all citizens regardless of social status, income or age.
The state pays insurance premiums of CZK 1,900 for children, students, persons on parental leave, pensioners, temporarily unemployed and others.
For full-time employees, the employer pays insurance in the amount of 13.5% of the assessment base. One third (4.5%) is paid by the employee and the remaining two thirds (9%) are paid by the employer.
In the case of work on a "DPP" (agreement to perform work) or a "DPČ" (agreement to perform an activity), a minimum premium of CZK 2,336 is paid for a monthly income over CZK 10,000 (DPP) and over CZK 4,000 (DPČ). When working on a DPP or DPČ, it is necessary to pay health insurance, even if these limits are not exceeded, but it is the only financial income of the individual.
Alternatively, you can meet the conditions for the state to pay for the insurance or pay the insurance as a person without taxable income. In such a case you pay monthly for insurance according to the current minimum wage, currently it is CZK 2,336.
The amount of contributions for self-employed persons depends on the assessment base, but the minimum amount is CZK 2,722.